Featured
Shows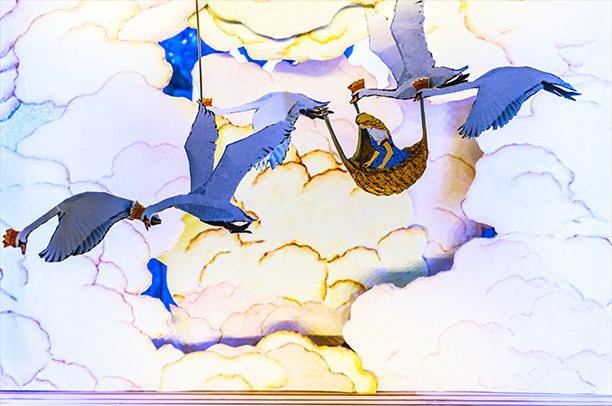 The Wild Swans
A classic fairy tale...
The Wild Swans is one of Hans Christian Andersen's great classic fairy tales, the quest by a young princess to break her wicked stepmother's spell and restore her eleven brothers from swans to their human form.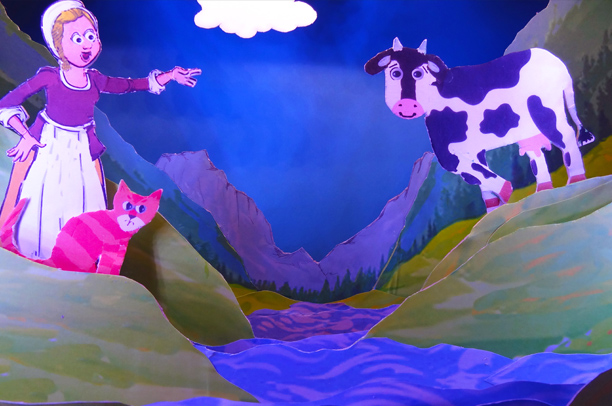 The Devils Bridge
Inspired by an ancient folktale...
The Devils Bridge - Inspired by an ancient folktale, a maiden accepts the Devils offer to build a bridge, (to reach her cow on the other side of the river) but it comes with one condition; a light hearted twist at the end of this tale.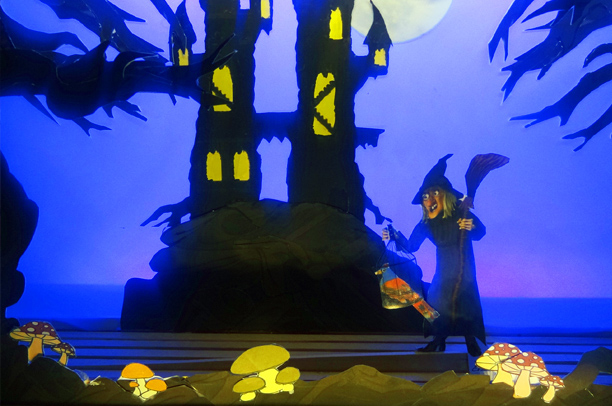 Jorinde & Joringel
A Brothers Grimm love story...
A story of young love by the Brothers Grimm. A shape-shifting witch turns a fair maiden Jorinde into a nightingale, adding to her collection of caged birds.Her sweetheart Joringel, sets out to free her but must first find the magical Flower of Dew.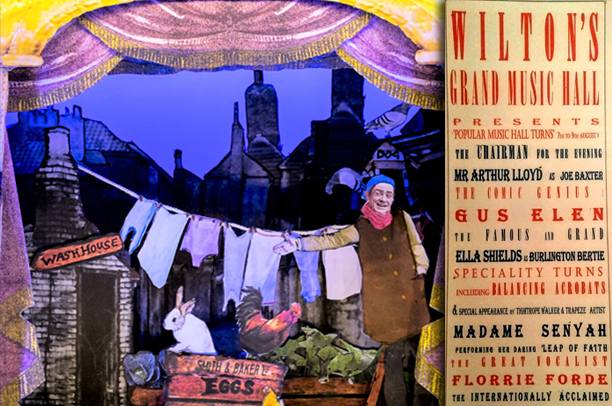 Popular Music Hall Turns
A lively show!
A lively show with authentic Music Hall songs support the 'Turns' as they each take to the miniature Wilton's stage for this charming representation of a bygone era. Turns include Berlington Bertie from Bow, Gus Elen, s flying trapeze act and , Champagne Charlie . This show was commissioned for Wiltons Music Hall in 2015 for an event to coincide with the opening of their new John Wilton Room (a dedicated history and heritage room) as part of the regeneration program.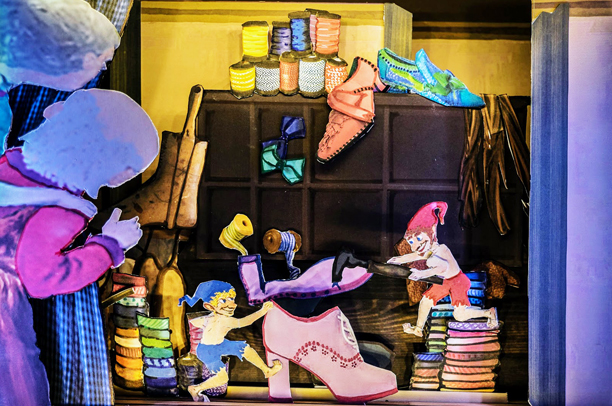 The Elves and the Shoemaker
A classic children's story...
A poor but honest and hard-working shoemaker and his wife have only one piece of leather left to make their last pair of shoes. But they gradually get rich by selling beautiful shoes that the elves make secretly at night. All is well when the elves are duly rewarded for their hard work. An upbeat rendition of this classic children's story.
Current
Projects
I am currently working on a new show in preparation for lockdown free performances in the autumn of 2021.

An atmospheric adaptation of a Brothers Grimm fairytale, a dark story with that all important happy ending...


'Once upon a time when snowflakes were falling like feathers from the sky…'
About
Me
I am among a handful of paper & toy theatre maker-performers in the UK.

My shows have live narration with atmospheric lighting and musical soundtracks. Driven by a love of theatre and the dramatic illusion that can be created on the miniature stage, I have become a specialist of the craft with a repertoire of shows in a colourful contemporary style having honed my skills since first performing in 2008.

Repurposed and recycled materials are used in the hand crafting of these bespoke shows.

My recent productions are mini adaptations of classic fairy tales for the public, but my repertoire also includes bespoke commissions and plays based on historical events. My first shows were inspired by comic strips.

The handmade theatre along with the scenes, figures, prosceniums and curtains have been designed to transport easily in a single suitcase. A show can be set up ready to perform within an hour.

A regular at the annual Paper Theatre Festival in Preetz, Germany, I have also performed across a variety of venues for both public and private events including The National Trust, arts and craft festivals, charities, and local arts societies.

I am a passionate supporter of all things paper/toy/model theatre and of keeping this unique art form 'alive'. I am a frequent author of articles on paper theatre for the BPMTG (British Puppet and Model Theatre Guild) as well as European publications. I am newsletter editor and a council member of the BPMTG, advisory capacity on the board of trustees for the Pollock's Toy Museum Trust and a member of the Hanau Paper Theatre Forum.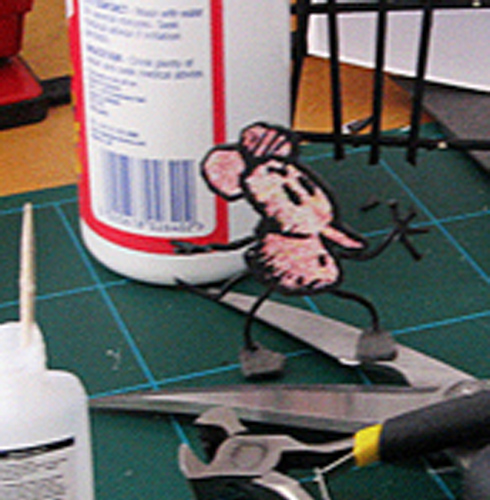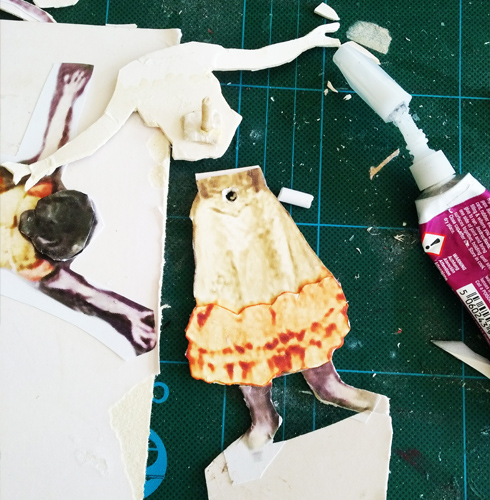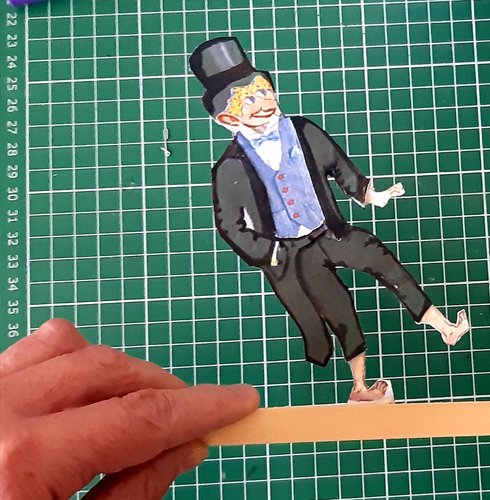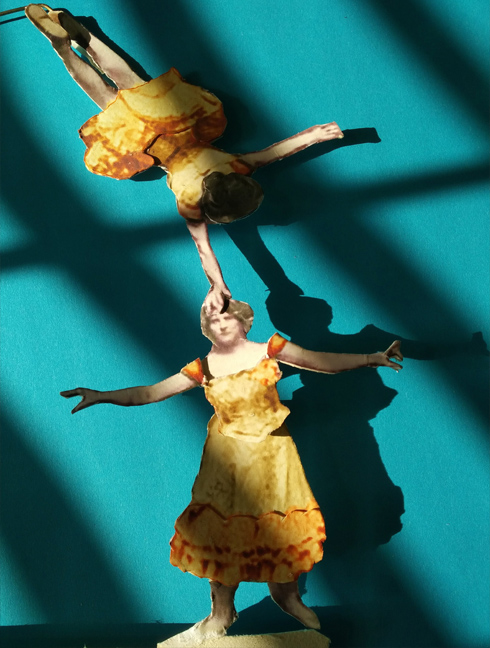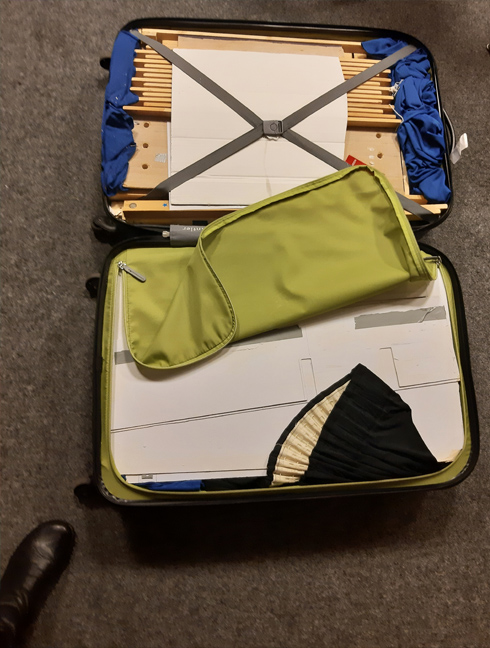 Contact
Sarah's Paper Theatre